2016 was a bussssssy year for us! PrideBites is committed to launching the latest and greatest in pet products. We've constantly asked for feedback from customers or customer suggestions on what they are looking for. From that feedback we have launched fantastic new products you can personalize and we ensure that all of our products are made with both the pet / pet parents in mind. Our collection now features 10 new products.
More to love. More to personalize. Below are our latest products for everyday pet owners.
Introducing: Varsity Dog Jackets
Is your BFF the mother-puppin' captain of team cuteness!? We bet so. Your dog will look and feel great in our stylish coat.


The leash hole makes it convenient to go on walks without having to remove it. They're also machine washable and easy to clean! Add your dog's name and select the design.
---
Introducing: Emoji Tuff Ball 3 Pack
Whether you're feeling happy, cool, or giggly, the Emoji Tuff Ball set are the toys for you!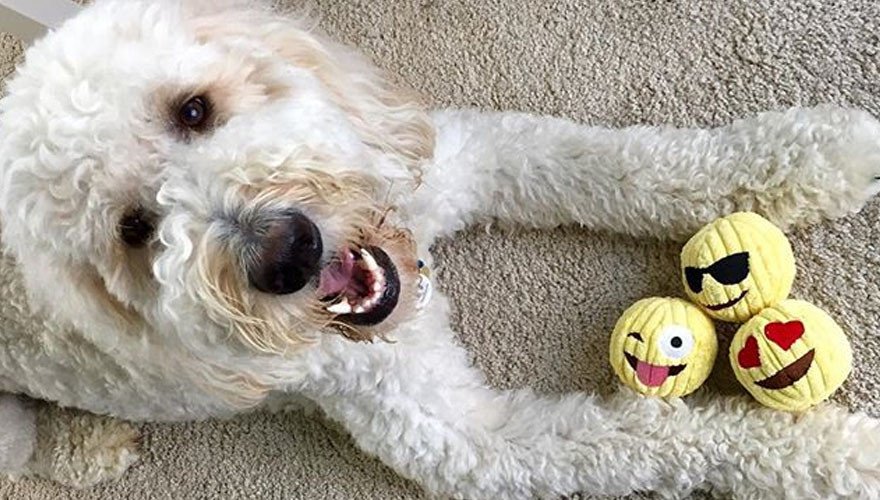 These three ultra lightweight toys are perfect for indoor and outdoor use (and pack easily for travel). These toys float so they are perfect for pool time fun and are machine washable!
---
Introducing: Comfort Cloak
If you're looking for something different but fashionable this season then we suggest you invest in this warm comfort cloak (in cute flannel designs). Add your dog's name for EXTRA Cuteness.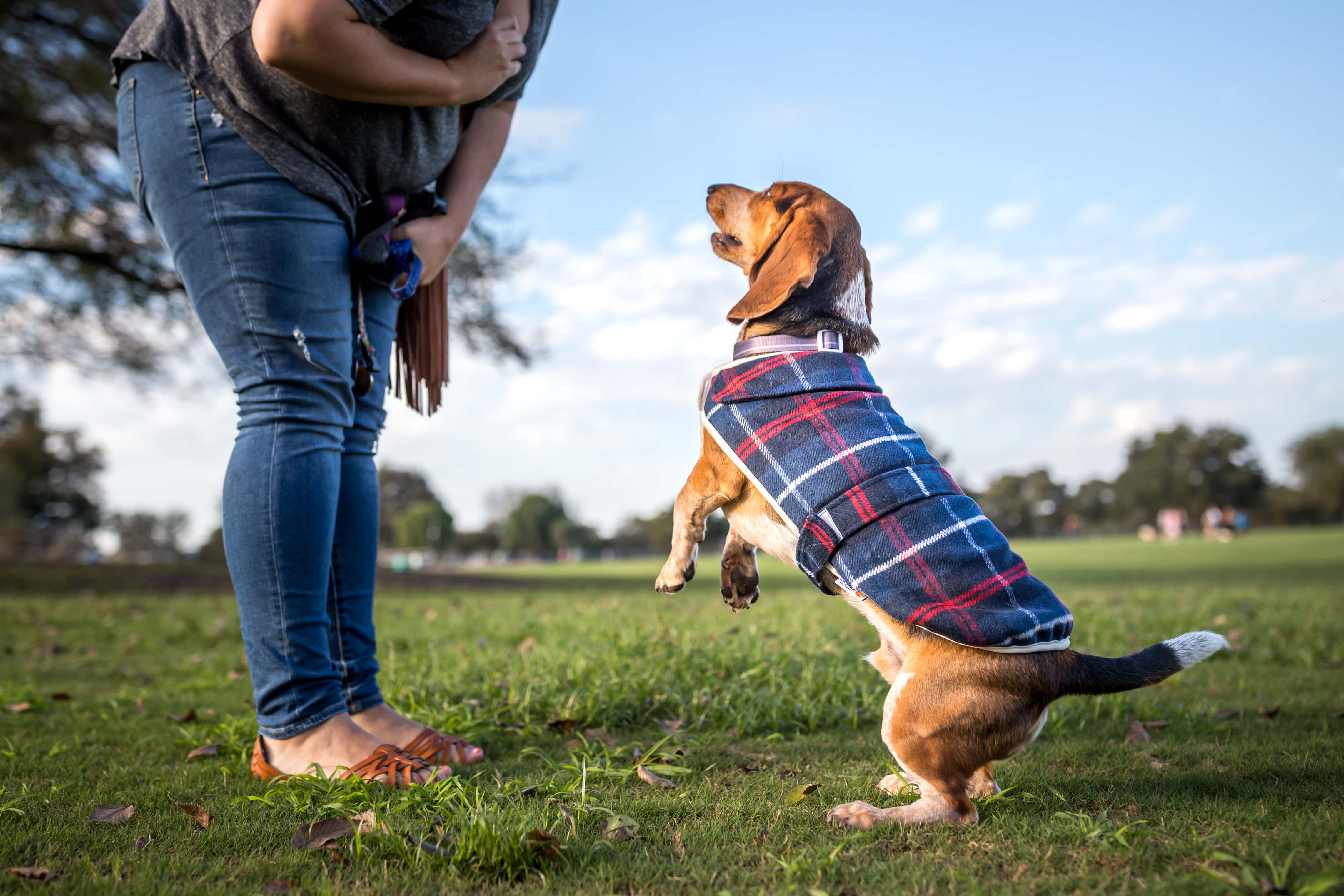 Our comfort cloak is made with ultra soft sherpa fleece that will keep your dog warm. The open bottom and adjustable strap allow for an accurate fit that is incredibly easy to put on. These cloaks are machine washable.
---
Introducing: Toy Baskets
Our toys are amazing…but are very addicting. This causes what we call "overcrowding" and our solution is that when everything has a space, you'll see that everything stays in place!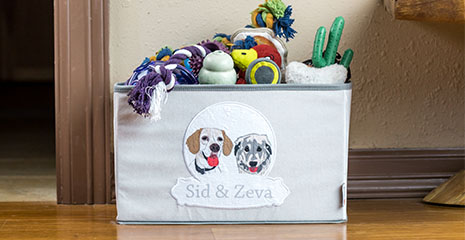 It's easy to find a box that fits your dog's personality from all the designs and styles we offer. You can even personalize the box with their name and image. Now to just train your dog to put the toys away……
---
Introducing: Rain Coat
Staying dry never looked so good! Nobody likes a wet dog, we get it. That is why we are proud to launch this stylish lightweight jacket that you can add your pup's name to!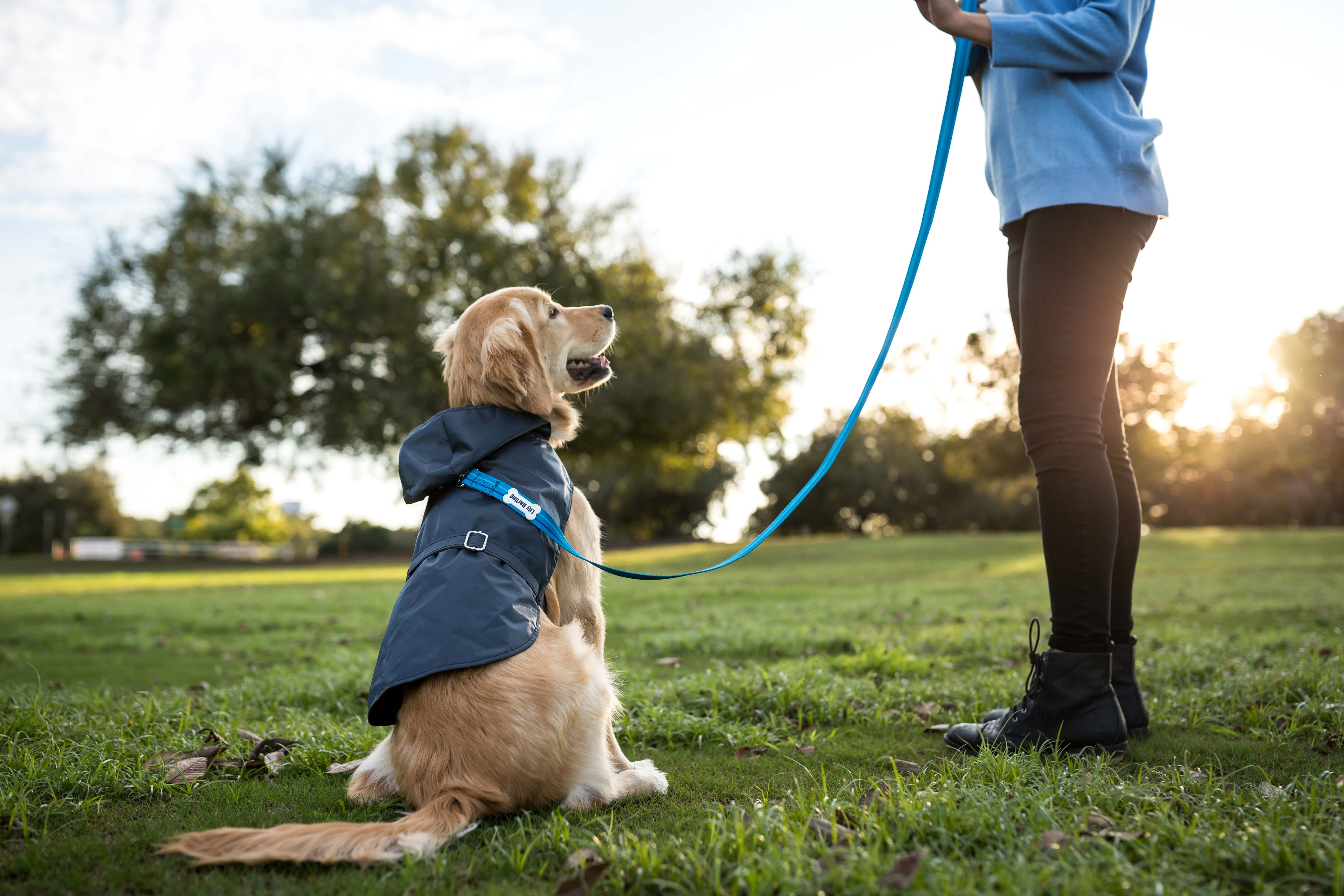 Our premium waterproof polyester will dry quickly, is lightweight, machine washable, and has an adjustable strap to ensure a better fit with an easy on/off experience.
---
Introducing: Sherpa Blanket
Snuggle up with the warm sherpa/fleece combo! These sherpa blankets are soft and stylish with tons of designs or color combinations to choose from. Add your dog's image and name for extra cuteness!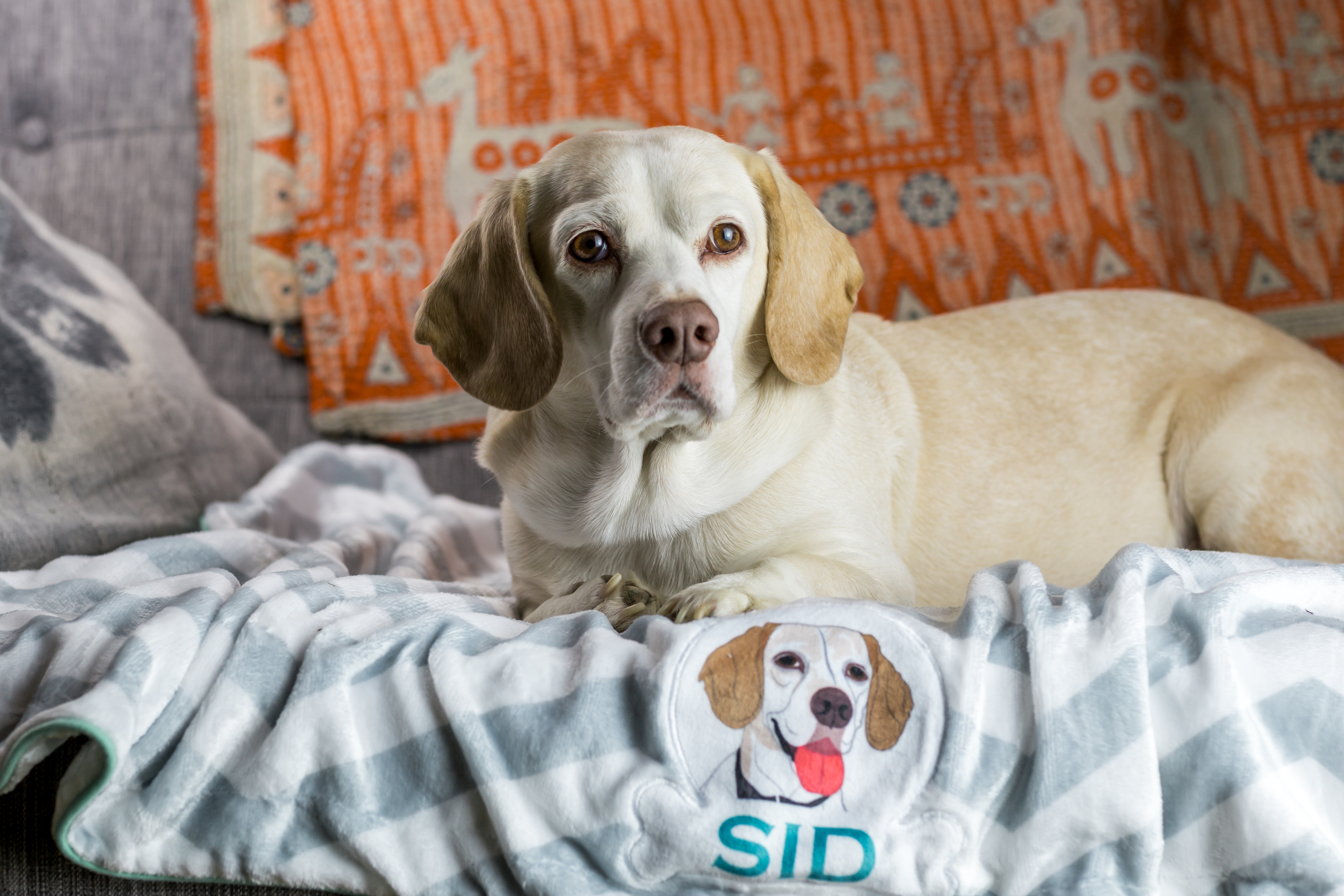 Our breathable ultra soft, super fuzzy sherpa fleece is machine washable, for long time use. Each blanket can be personalized just for your dog and can be used for the dog or dog parents!
---
Introducing: Sleeveless Hoodie
The sleeveless hoodie is the perfect amount of comfy and cozy! Add your dog's name to this posh puppy and casual canine approved design!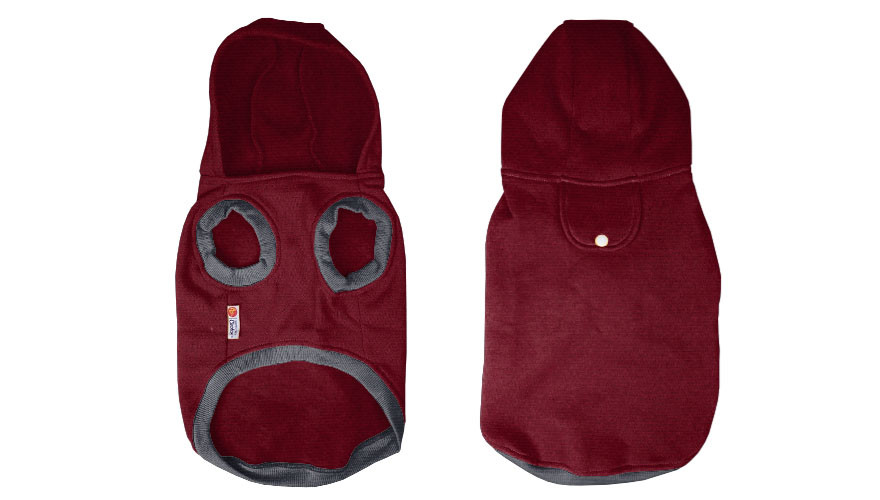 Our premium polyester cotton hoodie is lightweight, soft, cozy and has a zipper for an easy on/off experience. The ribbed sleeves allow for a comfortable fit and the leash hole makes it convenient to go on walks without having to remove it 🙂
---
Introducing: Sriracha Toy
Spice up your dog's toy collection with this Sriracha PrideBites dog toy (without worrying about indigestion).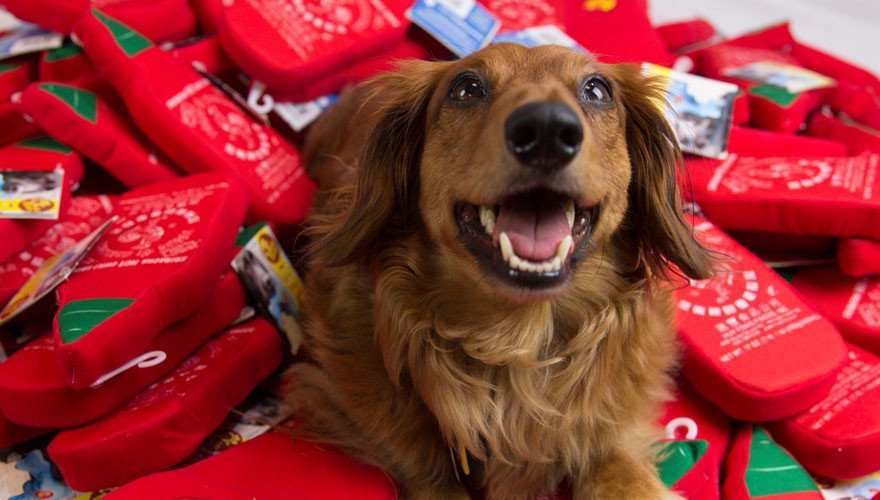 This toy soft foam stuffing filled toy squeaks and floats. It has squeakers sewn into pouches for safety and durability.  These machine washable toys are vet approved and made with 55 lb pull pressure resistance.
---
Introducing: Crate Bed
Live the dream! Take napping to the next level with this perfect crate bed. Add your pup's name and image to it.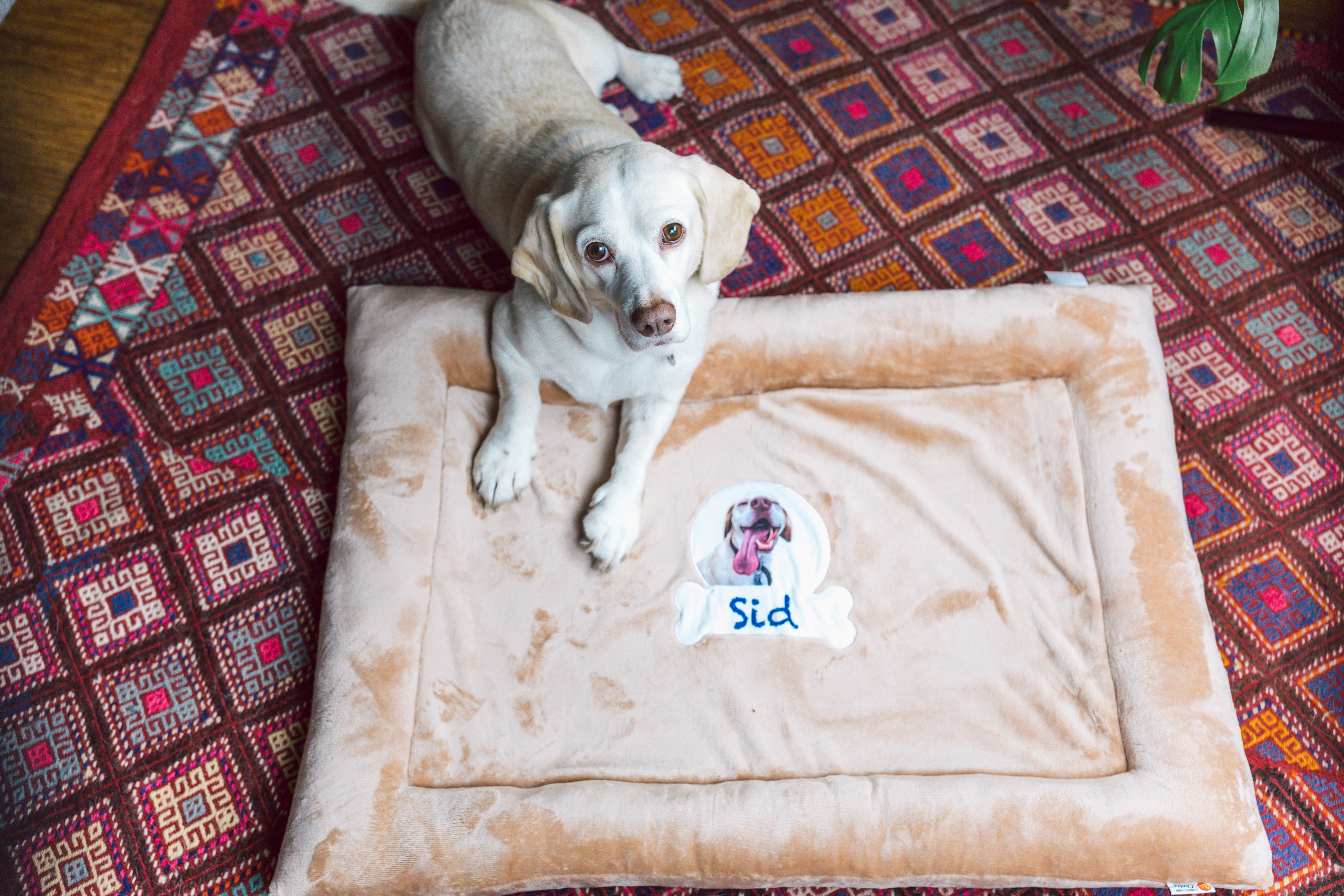 The crate bed is sure to please with jumbo stuffed outer support walls. They're ultra versatile with a "no slip" bottom ( perfect for the car or ground), making them perfect for travel, home, work and more! Keep it clean by sticking it in the washing machine.
---
Introducing: Rectangle Placemats
Your dog doesn't need to be planning a dinner pawty to whip out the "fancy" dishes. Don't let your floors get messy with this perfect placemat! Add your dog's name and image.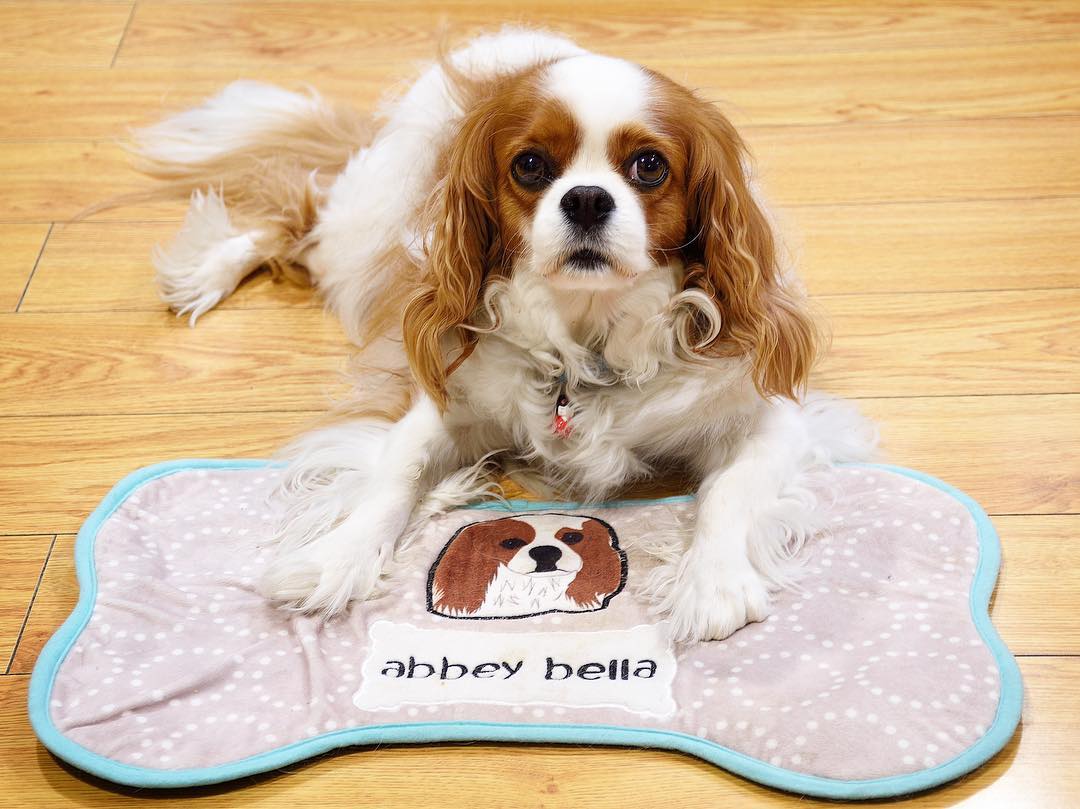 Our placemats are made with a non slip bottom to keep your dishes from sliding and are machine washable for an easy clean up! They're padded, stain resistant, and our ultra – soft fleece soaks up spills with ease!