Alison and Sharon are two amazing women who fought their way through the struggles of breast cancer. One of the things that make these two women's stories unique is the support they received from not only their families but the four-legged members of their families as well. In support of October being breast cancer awareness month and PrideBites' partnership with Living Beyond Breast Cancer we wanted to share Alison and Sharon's amazing stories. This week we would like to share Alison's story with you.
Alison is 37 years from Marlton, New Jersey. She was diagnosed with breast cancer in February of 2014 when she was 35 years old. She only knew half of her genetic history and did not know until aft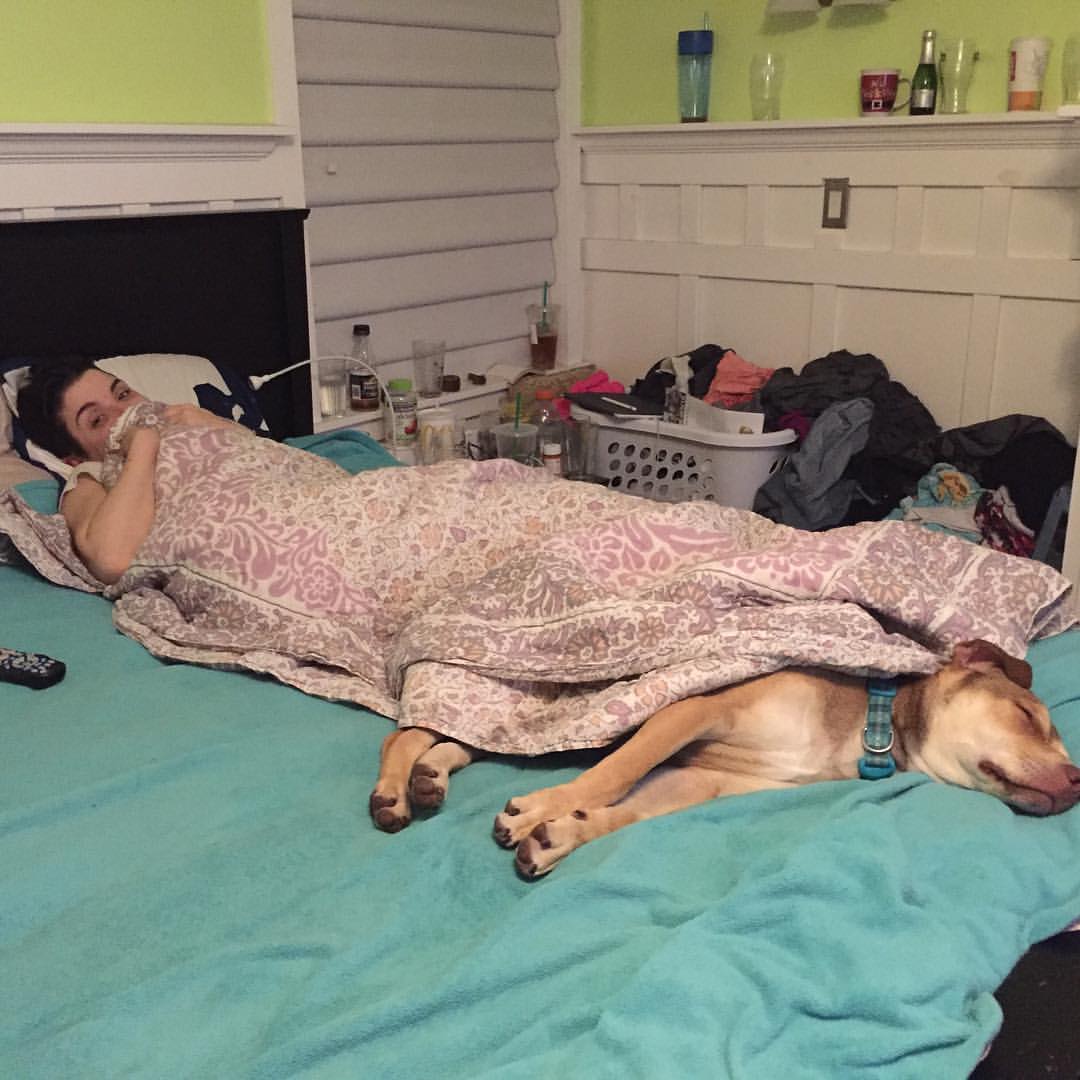 er she was diagnosed that the other half of her family had a long history of cancer. Alison went through four rounds of chemotherapy.
At the time of her diagnosis, Alison's mother-in-law had just retired and came in to help take care of her. Along with her mother-in-law, Alison had the support of many others.  She shared with me that while no one hopes to have to go through cancer it taught her children, who were 6 and 8 at the time, compassion and how important it is to care for your family.
Another two members of Alison's support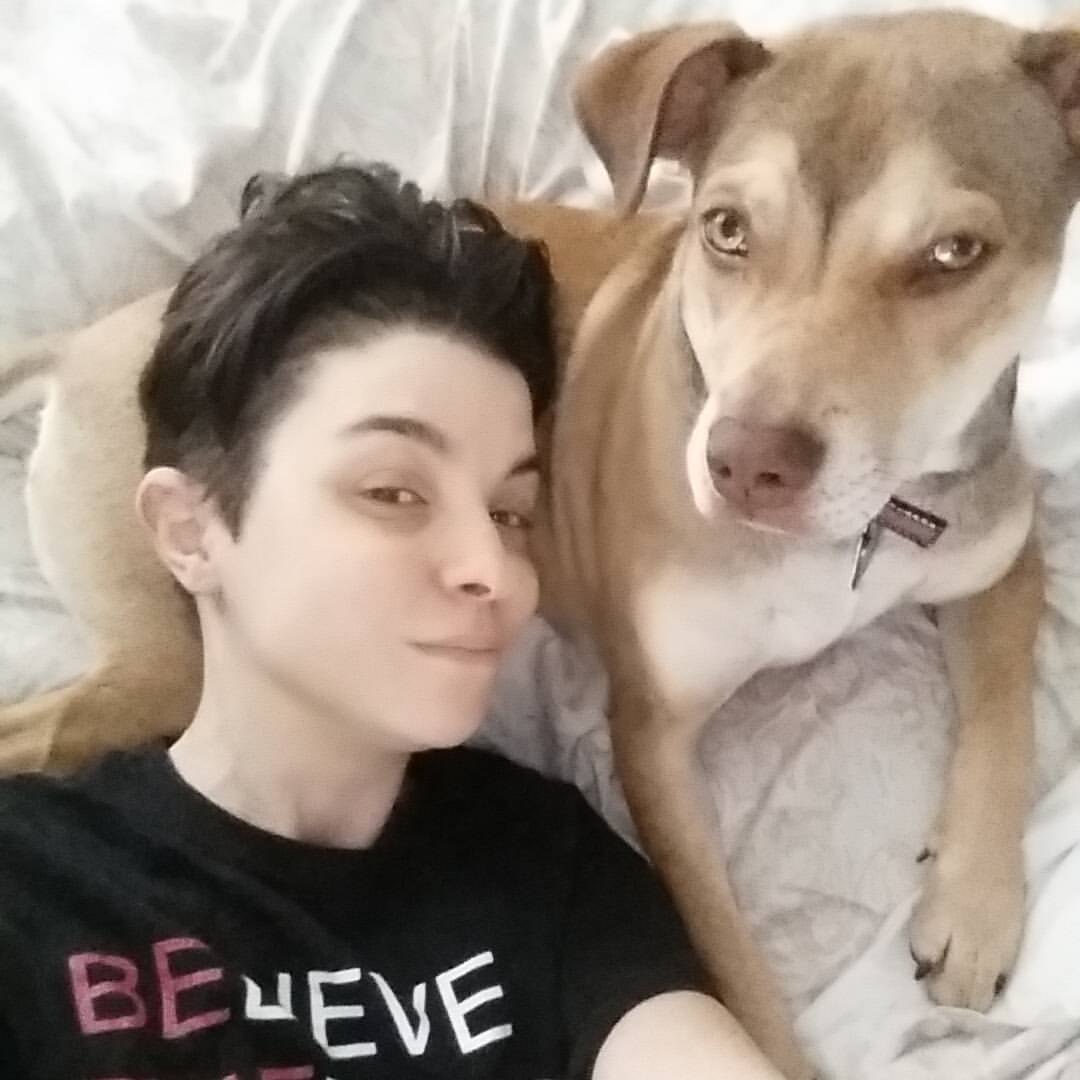 system were her two dogs Sky and Darwin. Alison described to me how important the dogs were to her. She told me how the dogs were there for her when she was alone and on pain killers, that they probably heard things from her that no one else had. Alison described the dogs to me as "the shrinks with the best HIPAA policy ever." She loved having the dogs around to cuddle with her and she noted that they even knew how careful they had to be around her.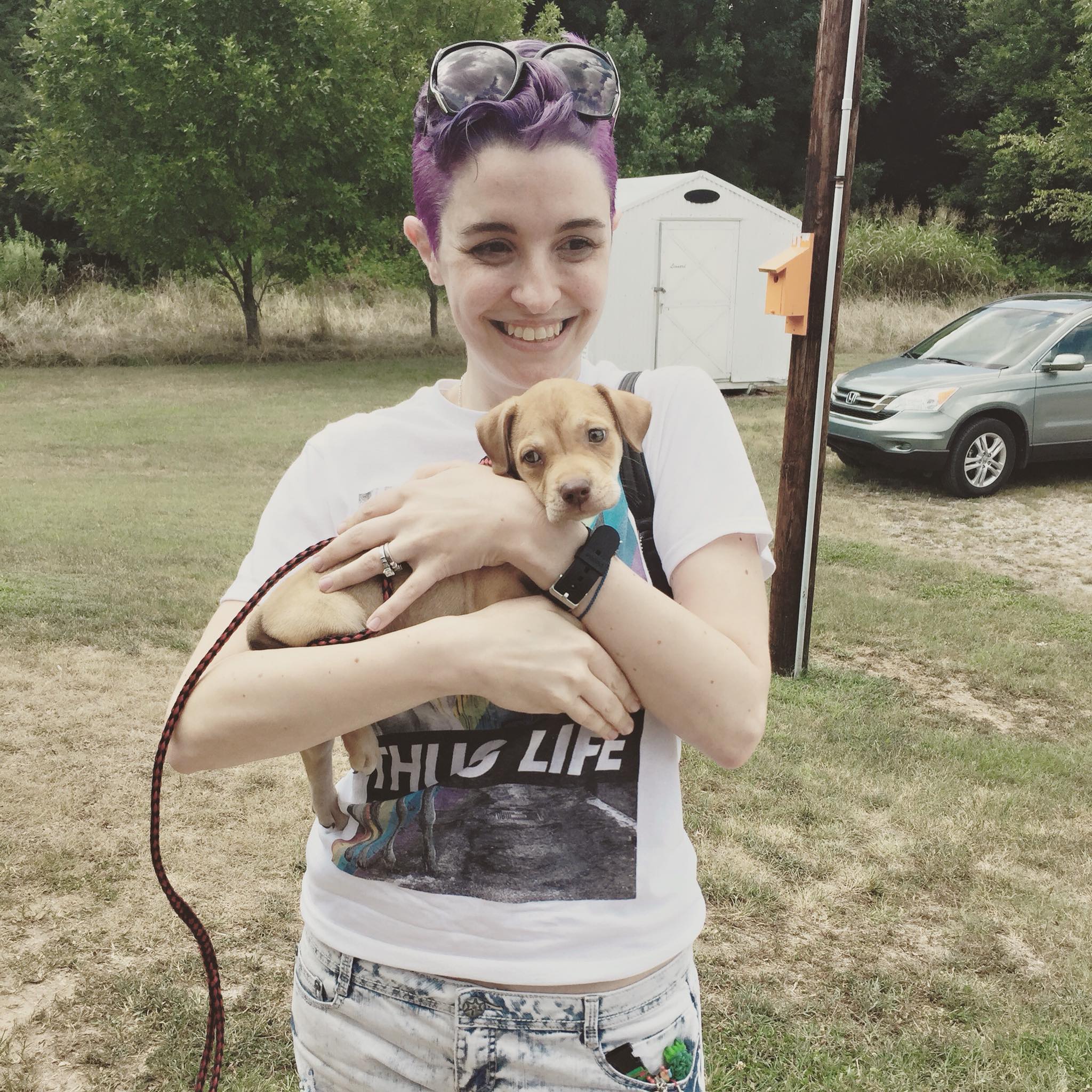 Lastly Alison's support system includes the organization Living Beyond Breast Cancer. We at PrideBites are so proud to be in partnership with the organization and are so grateful for them that they were able to put us in contact with Alison. We are excited to see what our Paws for a Cause collection can do for Living Beyond Breast Cancer and women like Alison. Stay on the lookout for more about our collection and Living Beyond Breast Cancer in support this month being breast cancer awareness month.