Tito's Handmade Vodka is a distillery in Austin, Texas who's vodka can be found in all 50 states and over 100 different countries. Tito & co love their four legged friends. They have a commitment to rescuing and protecting animals alongside the growth of their company. Their Vodka for Dog People program unite their friends, fans, and partners to better the lives of pets and their families far and wide.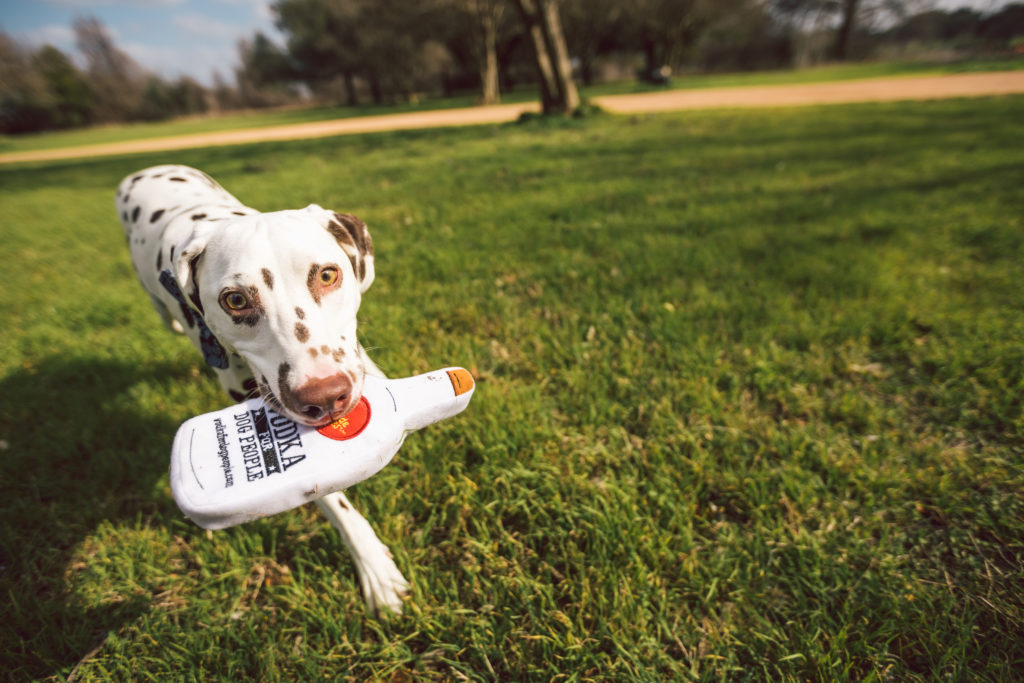 What Tito's Handmade Vodka Does With Their Toys & Why?
Tito's Handmade Vodka created their custom vodka bottle PrideBites Toy to be able to donate and support Emancipet, a wonderful low cost veterinary service headquartered here in Austin. They are sold online, at events, and are often used as raffle prizes to help raise even more money to give back to the canine community. They have been able to raise thousands of dollars and help thousands of dogs and dog owners with their fundraising efforts.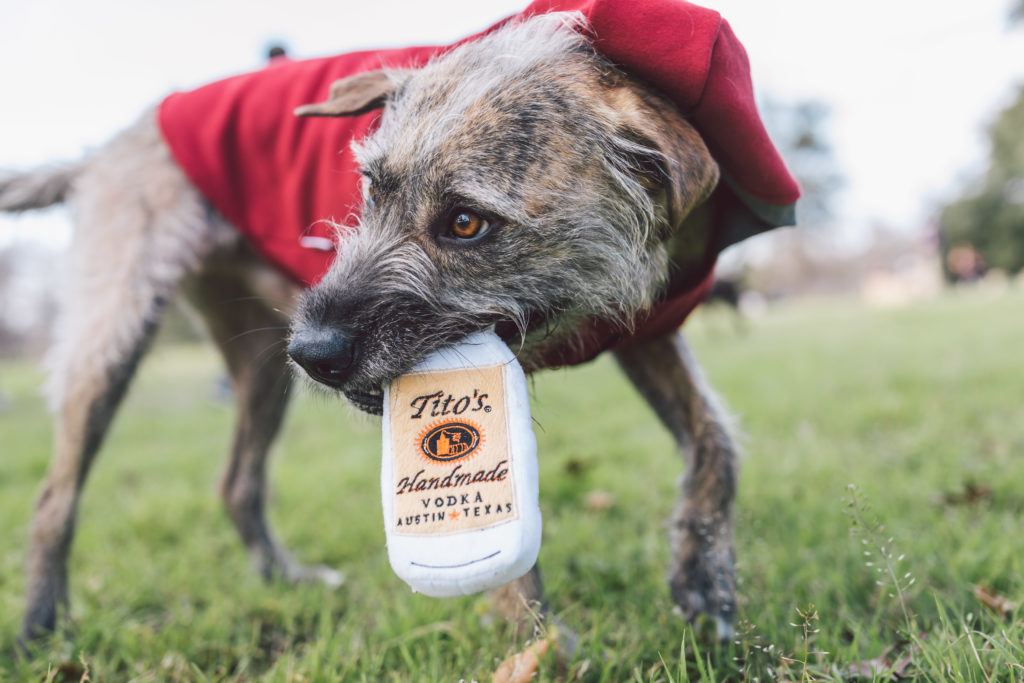 "We see the toys in SO many consumer's hands, and we hear consistently that their dogs love them! The sales and the traffic on our social media speaks for itself." 
Create adorable pet products for your brand's four legged friends! Get a FREE design mockup today. — Start Now!