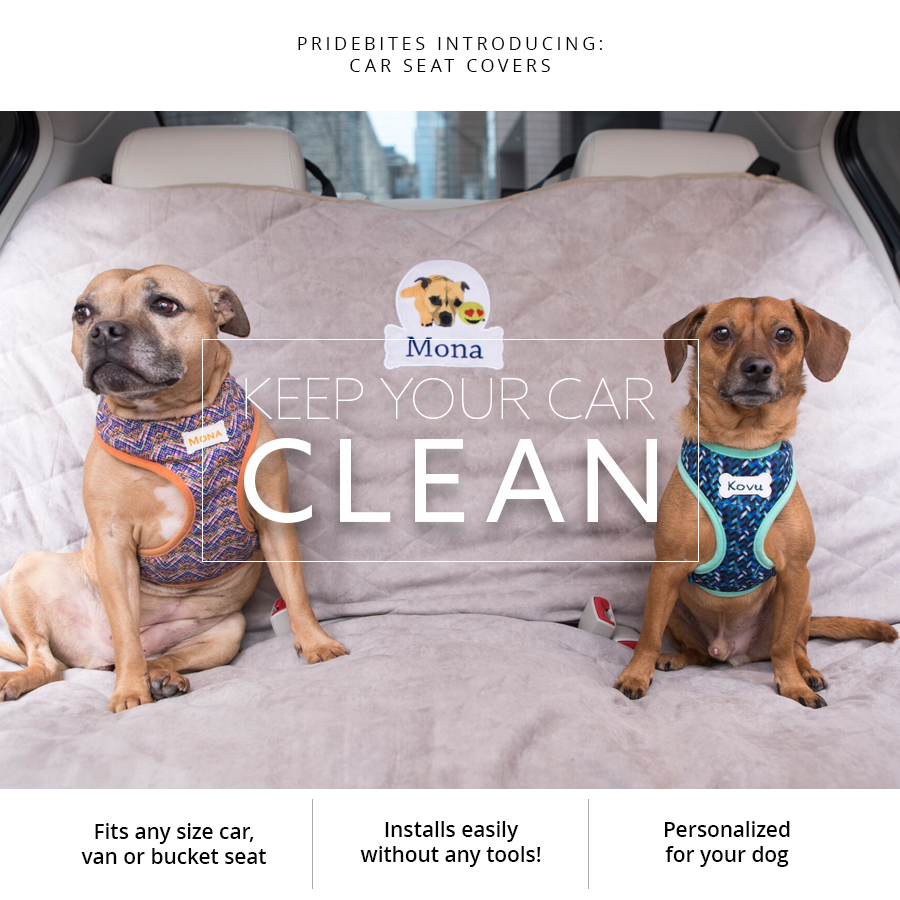 Love your car almost as much as you love your dog?
Ever wanted to go for a joy ride with your pup, but didn't want to get your seats dirty, have to deal with shedding or the smell of dog on your seats? PrideBites has the solution for you- Car Seat Covers!
The cover will fit perfectly over the back seat of your car. With cutouts for seat belt buckles and straps that can hang from the headrest of the front seats for optimal coverage, you can't go wrong.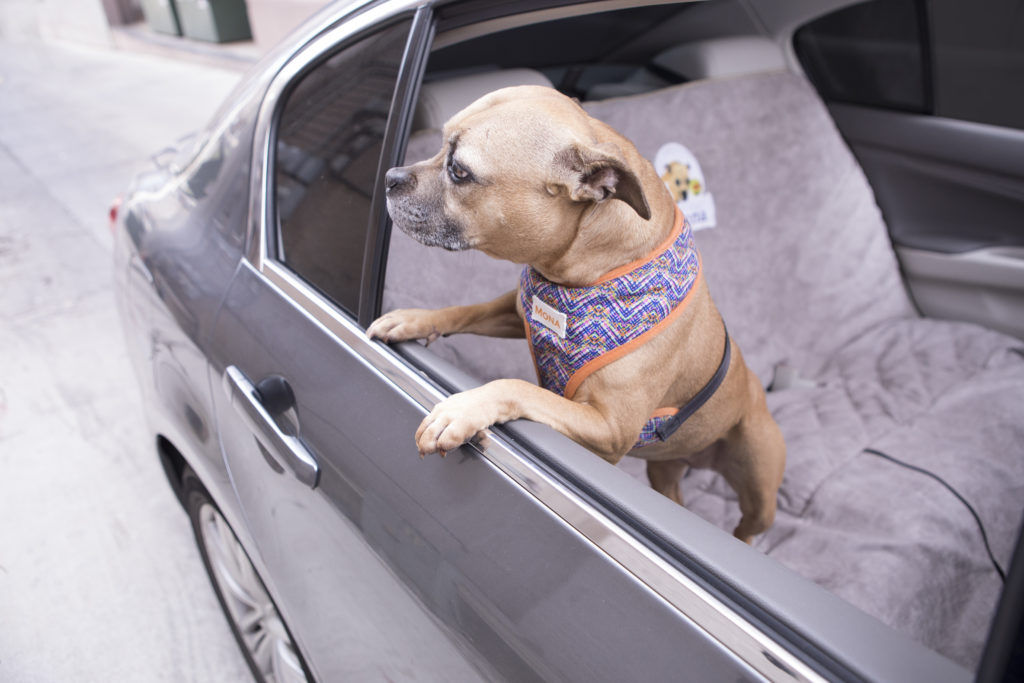 Like many of our other products, the car seat cover can be personalized with your dog's name and photo. It is made out of a soft quilt fabric making it water resistant, durable and most importantly machine washable!
Check out our new car seat covers today! You can customize your own here!