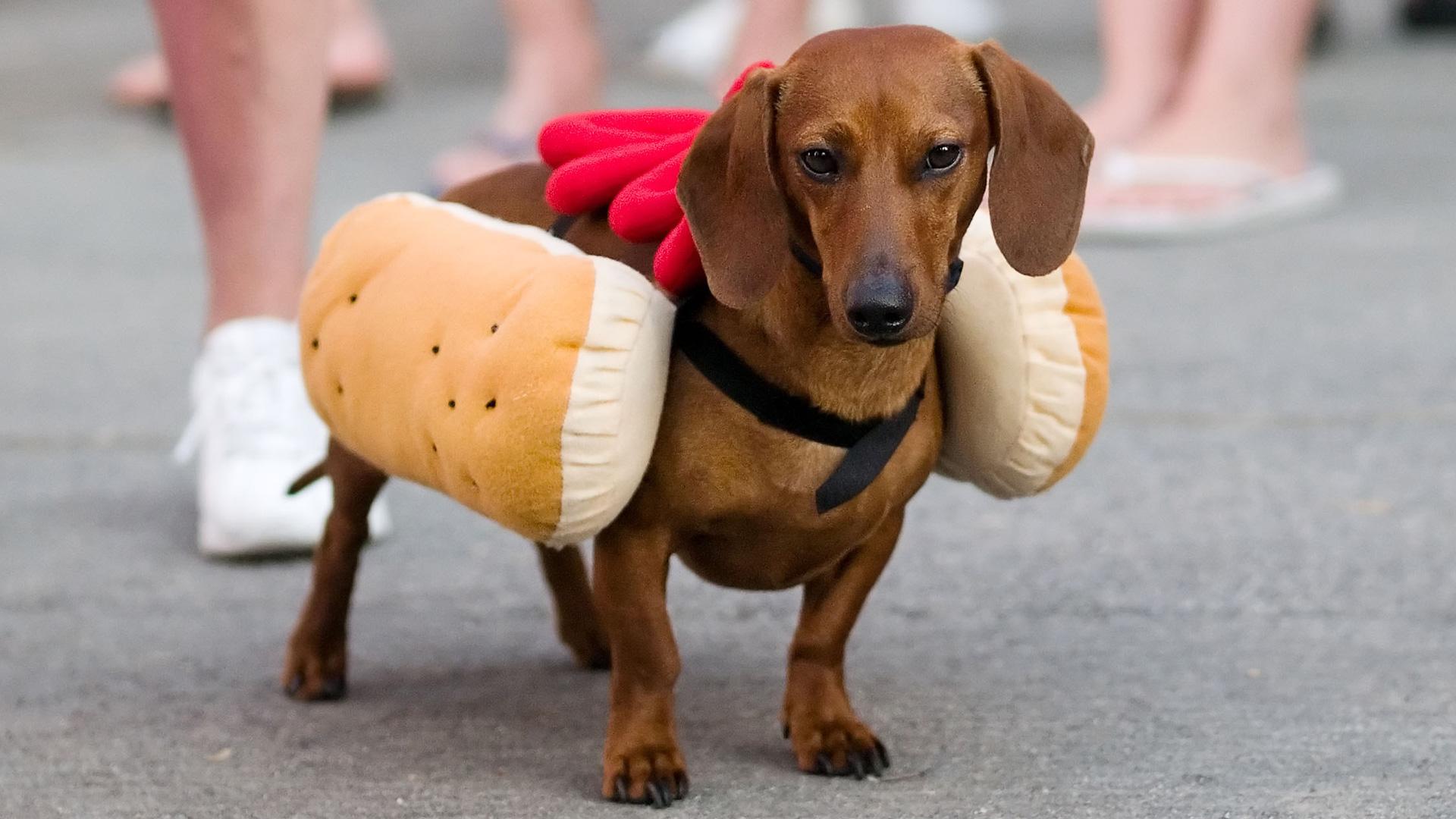 All Things Dog…and Hot Dog
It's National Hot Dog Day! A chance to indulge a little more at one of America's FAVORITE treats!! But, with ever indulgence, there does come a couple of warning labels. Just keep these in mind as you and your pup belly up for these delicious treats!
 The sizzling sausage on a toasted bun topped with ketchup, mustard, and relish. You pop on a baseball game, have your frosty drink, and your delicious Hot Dog dinner on the table ready to eat…then you see the eyes. The puppy dog eyes, the sweet stare of your furry best friend, SO excited about the possibility of Human Food. You try to resist, but you're human, you can't resist the puppy stare. You indulge him or her anyway with this delicious treat.
Fairly typical, especially with hot dogs. They're easy to make, inexpensive, and can appeal to all tastes…especially your pups! We've all seen it…just as it starts to heat up, we start seeing dogs in hot dog outfits eating hot dogs! Dogs and hot dogs being shown everywhere marks the beginning of the Dog Days of Summer. But, America's favorite treat (for both humans and dogs) does come with a few warning labels.
The main ingredients of hot dogs are meats such as pork, beef, chicken, or turkey. Dogs love to eat hot dogs mostly because they're made of meat. But a normal hot dog can contain up to 300 calories and 18.5 grams of fat, and up to 600 mg of sodium. Of course we want our pups to have a fatty, meat filled treat when we reward them, but we always have to be cautious of what we give them. 
Aside from the high calorie and fat content, you absolutely want to keep an eye on the sodium content that's in any of the foods you give your dog as treats or rewards. Dogs only need a small amount of sodium and too much can lead to an array of health problems including kidney issues and heart or liver problems.
It's doubtful that your pet will develop a massive health issue after one day of hot dog indulgence, but, hot dogs are popularly used as a treat, so with Hot Dogs  moderation is the key.
There are a few brands that are a bit more conscientious about these issues. Made with 100% actual meat, no fillers, and very little to no preservatives. These are doggie safe, in moderation. Check your supermarket for these awesome brands!
 Applegate Farms Great Organic Beef Hotdog
 Organic Prairie Uncured Beef Hotdogs
 Let's be Frank Uncured Beef Frank
 Homegrown Meats Grassfed Beef Hot Dogs
 Prescott Frost Organic All-Beef Hot Dogs
Essentially, you want to look for an uncured, all-beef/pork/chicken/turkey, organic option. And we suggest opting out of the condiments, mustard, ketchup, and relish are not too easy for dogs to digest and they will love them plain anyway!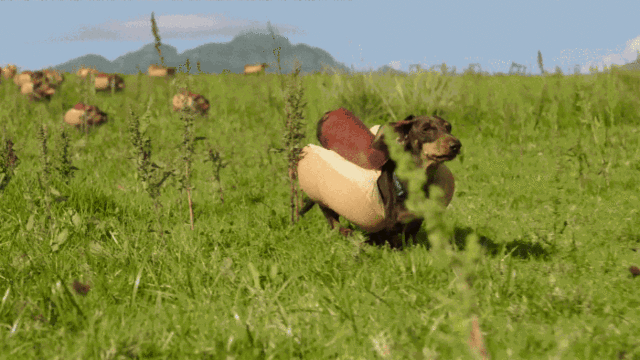 So grill it, boil it, bake it, broil it, and ENJOY it with your pup! Just remember all things are great in moderation! For alternative treats, keep checking back weekly for our awesome DIY Treat Recipes!!
How was YOUR National Hot Dog Day? Share it with us in the comments below!! We'd LOVE to see!
By: Yagmur Durman and Caity Colvard.