We've rounded up some of our favorite customizable doggy-centric gifts. Perfect for the friend who wants a fresh and fun way to display their devotion to their dog.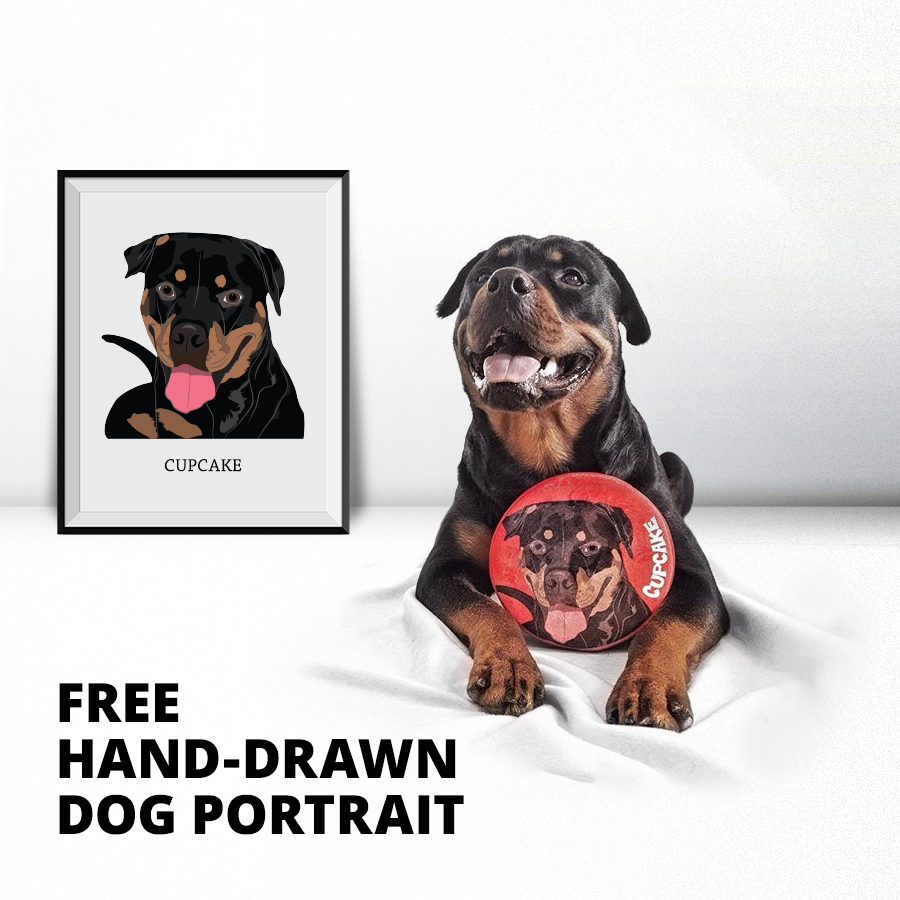 A beautiful drawing of your pup done by the artists at PrideBites. This is completely free and doesn't even have a checkout you need to go through. Just submit your favorite photos of your dog and you'll get back a drawn version 🙂
2.) Pooch Tags 
It doesn't get any more personal than this! Unique and fabulous dog tags, ID tags, pet tags, and jewelry are made to order so you can take your pup with you wherever you go. Does your Secret Santa have more than one fur baby? No need to play favorites, you can even have a pair of earrings made so they can have one pooch dangling from each ear!
3.) Cuddle Clones 
Can't get enough of your actual pup? This company makes mini and furry replicas of dogs so that you can take them with you anywhere – even when you can't.
A blanket dedicated solely to man's best friend… or your best friend, that is. Choose everything to make the design completely yours: color, pattern, embroidery, even a stitched-on photo of your pup!
Fun and modern clothing made with designs of your special dog. Each design is custom created by a graphic designer on the Pop Your Pup team so you'll never have to worry about accidentally matching with someone ever again (how embarrassing!).
Design a bed that is unlike any other! From size to thread color, this completely customizable doggy accessory can even be made with a photo of the pup embroidered on.
7.) Custom Pet Tote
This eco-friendly canvas tote is the perfect gift for your dog-loving friend who's always on the go!
Award winning foam stuffed PrideBites are fun, durable, non-toxic, pet-safe and vet approved. The Durabite™ fleece outer shell is incredibly strong, soft, and provides dog's an experience like no other toy can. (plus it floats and squeaks)