We all love and adore our dogs, but it is safe to say we do not love the smell of wet dog. You best believe PrideBites has a solution for you! We are happy to introduce our new Microfiber Dog Towels!

Dry your dog quickly and easily! Made from high-quality, machine washable, microfiber material, this towel is just the right weight and thickness. This towel absorbs moisture and dirt more efficiently than regular cotton towels do. It is machine washable and fast drying. Everything you could ever want in a dog towel.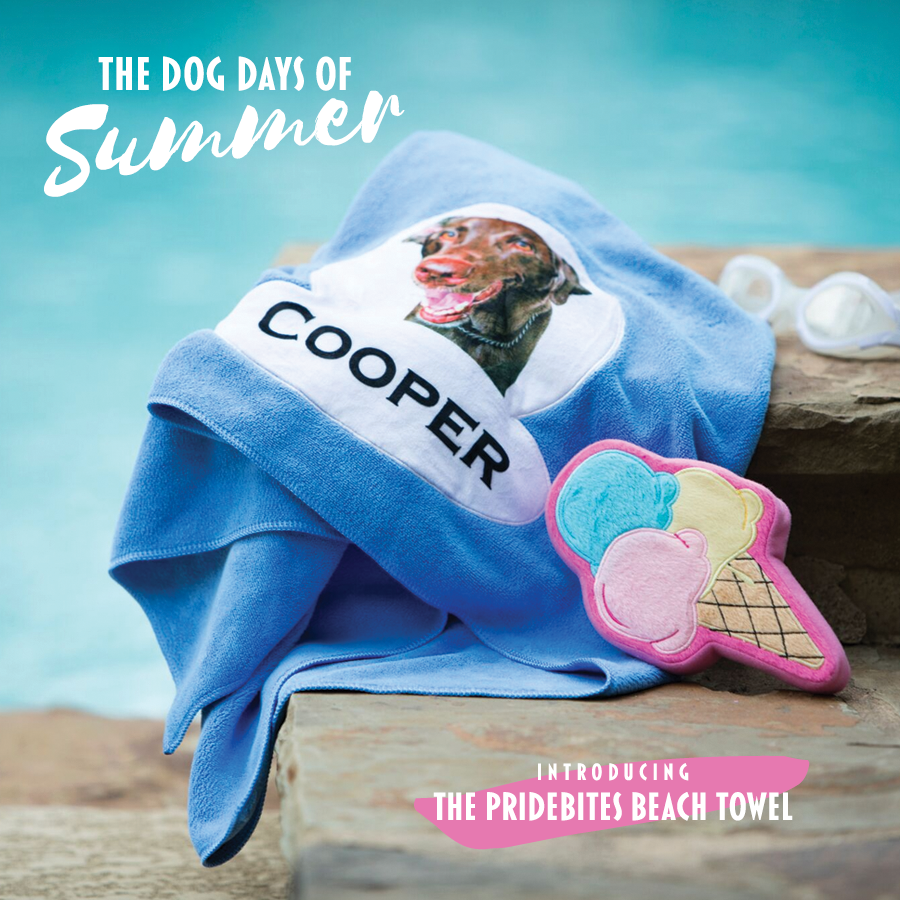 Customers agree that the towels are highly absorbent, which is beneficial both for the dog and the surfaces in their surroundings. Most customers have been impressed by the softness, density, and absorbing quality that they even bought extra for their personal use.
"I love the PrideBites dog towel I got. Not only is the towel super soft and nice, it's the perfect size. I can now keep my human towels for me and Sadie can have her own towel to use! This will definitely get me to give Sadie a bath more often (which she needs because she loves rolling around in the dirt!)" – @PrideBitesSadie
Try out our new towels today! You can customize your own here!